So far you've seen the Pogo Stick and the Hopper Ball. Allow us to introduce, if you're not familar, The Pogo Ball!
Not to be confused with the traditional Pogo Stick. The Pogo ball is a much different toy and less expensive. It consists of a Saturn-shaped inflatable ball sitting between 2 plastic standing plates. While Pogo Ball may be old-school fun it never gets old. If you're interested in getting your child/children outside and more active this would be a great place to start. Even standing up against smartphones, game systems and the World Wide Web. Pogo Ball remains a family favorite. In spite of the learning curve they are easy to operate.
Since Pogo Balls don't have a lot of spring and do require balance. Children under 6 years old aren't likely to enjoy it as much as an older child would. If you're looking for a jump favorite toy for younger children, consider a hopper ball, bounce house, or a trampoline. Once children have mastered the Hopper then they will have greater success with the Pogo Ball.
GreenMoon Lolo Ball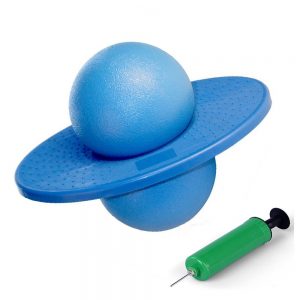 $22.99


Includes pump and pogo ball
The thicker ball is rugged and full of bounce.The ball can hold the air very well.Material of ball:SL.No bad odor

The board is made of high quality ABS.It is durable and tough,prevent the board from cracking.The disc can hold the ball tightly and the ball will not slip off from the platform
Rock Hopper Pogo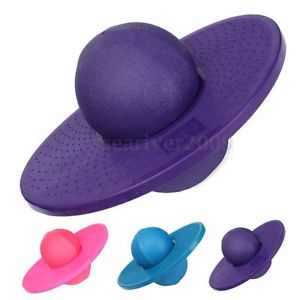 $19.99

Includes pump and pogo ball
The board is made of high strength wearproof plastic, the ball is the highest quality of PVC
Several kinds of collocation methods, fully motivate your sports cells, up and down steps at the same time can turn right or left, adjust the pelvis, shrink the lower abdomen, optimize your waist, hip curve.
Hop n' Hop Pogo Hopper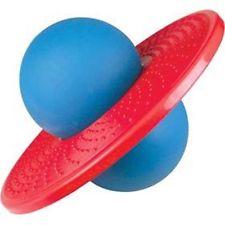 $21.99
Ages 5+


Includes pump and pogo ball
The costs can range from $15US to $39US . Even though they are cheap, they can be hard to find in your local toy store. Luckily, below are some of our favorite brands. If you're shopping for children, you can get away with buying the cheaper Pogo Ball. While shopping for adults or teens it's best to choose a more expensive one. If you're looking for something the whole family can enjoy The ZB Freestyle Dual Sided Trick Board Toy would be a great choice!
Freestyle Dual-Sided Trick Board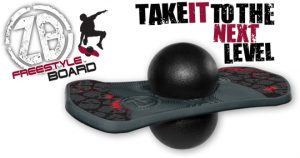 $36.95
Ages 8-10


Beginner to Advanced!

Durable High-Bounce Ball!
Rock-n-hopper Pogo Ball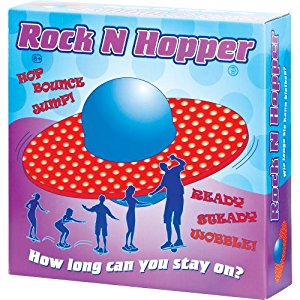 $26.67
Ages 3+


There are 2 ways to play:    Place your Pogo Ball on the ground
Stand on the horizontal standing plate.
While balancing, squeeze the ball with your feet. This will hold the Pogo Ball in place.
OR
Once you've mastered steps 1-3. You can start jumping! Remember continue squeezing your feet around the ball. If you release the ball it will fall out and end the fun.